Category: Company News
Posted by Jonathan Corbett on October 21st, 2009
Last week we posted that FourTen was rated the #1 provider on Elance, a popular site to find IT consultants, for Cisco consulting services. This week we're extremely proud to note that FourTen is now the #1 iPhone app developer on Elance in all of North America, out of 419 providers on the continent.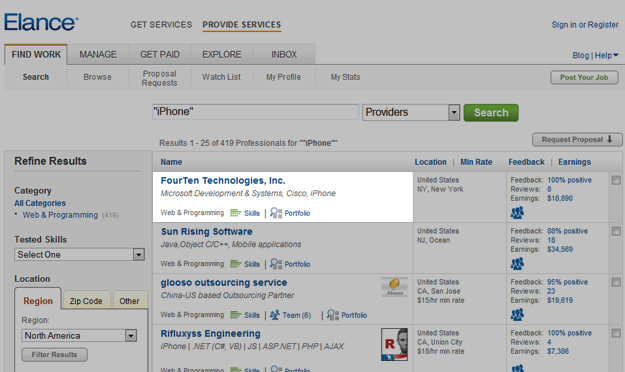 Link:
http://www.elance.com/php/search/main/eolsearch.php?matchType=profile#page=1&matchKeywords...
Read more about our iPhone development services...